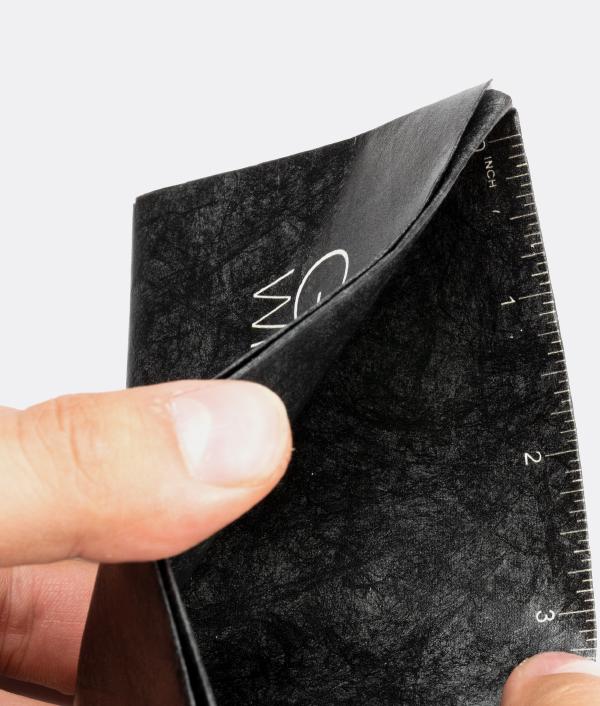 Dimension Wallet
MKWallet
"I was stuck on an airplane with the incredible need to design this prototype to 3d print as soon as I got home. It was impossible to get a sense of scale, proportion and to get the correct measurement without a reference. That day I decided that I would never be without a ruler again. That's when the idea for this wallet was born."
- Giaco
Both Metric and Inches ruler in the same wallet.
The Dimension Wallet is made out of Tyvek and it is virtually indestructible, incredibly thin and light. RFID protection.